For Newcomers
Parkland Village School is situated in the heart of Parkland Village, located in Parkland County just north of the City of Spruce Grove. We serve students in Grades K-4 who live in our community and the rural areas surrounding it. Upon graduation from our school, our students typically continue their education at Prescott Learning Centre in Spruce Grove.
Will you be attending Parkland Village School? Check our School Locator Map to find out if you live in the Parkland Village attendance area.
Please note: Parkland School Division serves only families who reside in the County of Parkland, the town of Stony Plain and the City of Spruce Grove. We currently have some out-of-jurisdiction students who are permitted to complete the program at their current school. No further out-of-jurisdiction students are being registered in PSD. If your family is not a resident of Parkland School Division, your resident school board is responsible for meeting your educational needs. 
Visiting Parkland Village School
Our office is open to the public from 8am-4pm, Monday to Friday, excluding statutory holidays and PD days/breaks. See our Calendar & Events page for details.
Parking & Transportation
Visitor parking is limited to the Community Centre parking lot immediately to the left of the school. Please refrain from parking on the east or south side of the school in the staff parking lot unless you have a valid disabled parking pass and wish to make use of that dedicated parking space.
Checking In & Out of School
The main entrance is located on the south side of the school, in front of the staff parking lot. The school office is directly to the right of the main entrance doors. All visitors must sign in at the office before going to any area of the school.
Parents picking up their children during school hours must sign them out at the office.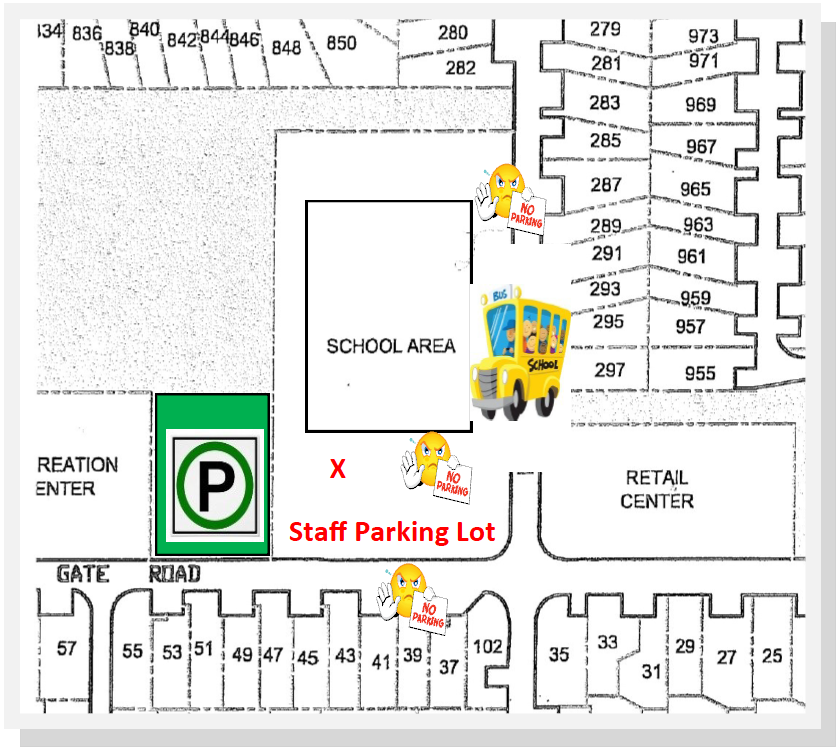 Keeping Up With Parkland Village School
You can stay up to date with school events and important information by regularly checking our website, Facebook page and school newsletter.
Parkland Village School regularly keeps parents and guardians informed of their children's progress via PowerSchool, report cards and Parent-Teacher Interviews. You can get in touch with your child's teacher(s) directly via email by visiting our Staff Directory page.
Parents and guardians can get involved at our school by taking part in our School Council and Fundraising Association and/or volunteering in their child's classroom.